Ningxia Maohua Activated Carbon Co. Ltd., founded in March 1994, is a wholly foreign-owned enterprise with a 50-year operation period approved by the Department of Commerce of Ningxia Hui Autonomous Region. It is located on the north side of Xingping Road, Shizuishan Eco-industrial park, Pingluo County, Ningxia, covering an area of 28,000 square meters. Our Company has 49 employees, including 1 foreign employee and 48 Chinese employees, and it holds fixed assets of 32 million yuan. The main business of the company is the production and sale of coal activated carbon and its products, using the best raw material for manufacturing coal activated carbon in China - Ningxia Taixi coal. Our company is the "above-scale enterprises" (which refers to industrial enterprises with annual main business revenue of over 20 million yuan) since the founding.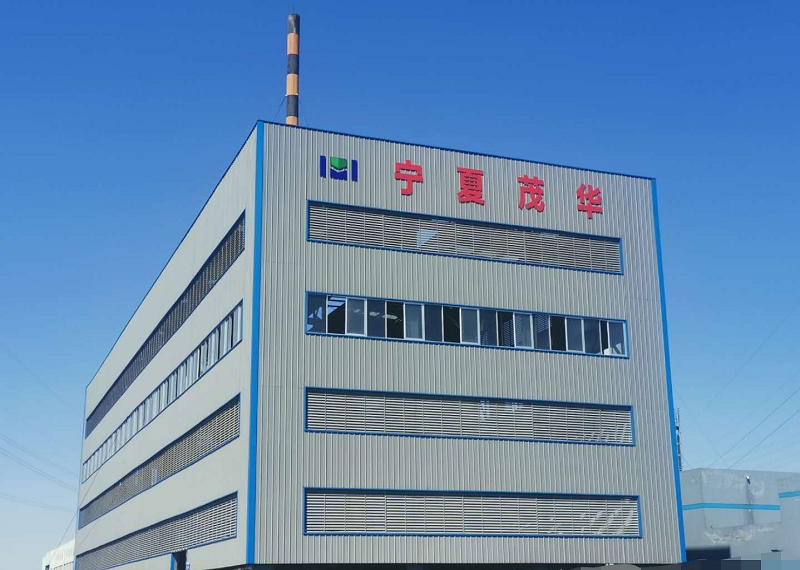 After 29 years of unremitting efforts of all the staff, our company achieves annual production capacity of 2,500 tons of coal activated carbon, including columnar, crushed, or powdered activated carbon with outstanding adsorption performance. Our products are used in various fields, such as wastewater treatment, waste incineration, drinking water purification, air purification, automobile exhaust-gas treatment, high-purity water purification in electronic industry, small-molecule gas-phase adsorption, volatile organic solvent adsorption and recovery in petrochemical industry, printing industry, synthetic resin industry and rubber industry, etc.
We have the long-term cooperation relationship with the leading enterprises in the Japanese activated carbon industry, enabling us to integrate advanced technology and fine management in the production process from the very beginning. Toyota Japan, Inc. and our company jointly developed an activated carbon product that are used for exhaust-gas treatment of automobile. And we employ experts from Mitsubishi Chemical Co. and Takeda Pharmaceutical Co. for new product development based on customer needs. For instance, we used coal, coconut shell carbonized material and wood carbonized material with different pore sizes for proportioning to produce different pore sizes of activated carbon that are suitable for gas-phase and liquid-phase adsorption.
Our company exports 95% of our products every year, and the amount of our company's exported coal activated carbon in 2017 is ranked at 12th of China's exported coal activated carbon. Since 2004, our products have been chosen by Tokyo drinking water treatment plant and Osaka waste treatment plant in Japan. And we have won the tender of products for exhaust-gas treatment in highway tunnels, for 16 consecutive years, from Nishimatsu Construction Co., Ltd.
Our company has been pursing "spirit of craftsmanship" to provide our customers the best products for 29 years. With high-quality and well-diversified products, great service and reputation, we win the recognition and praise from our domestic and international customers and peers. Our products exports to Japan, Australia, Germany, Holland and other countries and regions, and we have been recognized as an "export-oriented enterprise" for 23 consecutive years.
The following are our laboratory equipment: